Ezee: The Ultimate Destination for Nicotine Vapes in the UK
In the vast world of vaping, finding a product that resonates with your preferences can be challenging. With our range of nicotine vapes, including the renowned Ezee, Ezee Go, Ezee Puff+, and the trailblazing Ezee Pod+, we offer a comprehensive suite to cater to both seasoned vapers and those new to the scene.
Introducing Ezee and Ezee Pod+: A Rechargeable Revolution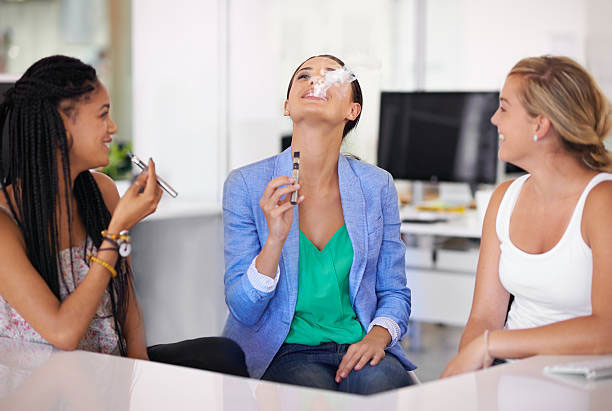 At the forefront of our vaping selection is the dependable Ezee and our new flagship product, the Ezee Pod+. Both these devices are rechargeable, ensuring you never miss a moment of your vaping journey. They come with filters or pods, prefilled with our signature e-liquid. You can opt for ones with nicotine or choose the nicotine-free variants. A highlight of the Ezee Pod+ is its ample e-liquid content, providing up to 600 puffs. This translates to roughly two packs of conventional cigarettes. Not only is the Ezee Pod+ highly functional, but its exquisite design is also bound to turn heads and elicit admiration.
Ezee Go & Puff+: Convenient Disposable Choices
For those who value convenience, the Ezee Go is a revelation. This disposable e-cigarette is fashioned to mimic the dimensions of a regular cigarette, making it incredibly handy and the ideal companion for those on the go. Alongside the Ezee Go, the Puff+ stands as another excellent disposable choice. This puff bar boasts a plethora of fruity flavours, alongside the evergreen tobacco and menthol options. Whether you're seeking a burst of fruitiness or the classic tobacco undertone, there's a Puff+ for you.
Flavours and Nicotine Strengths: Tailored to Your Taste
All our vaping products, without exception, come in the beloved flavours of tobacco and menthol. Moreover, we understand that nicotine preferences vary across individuals. Thus, whether you're seeking a nicotine-free experience or a more intense session, we have you covered. Our vapes are available in nicotine-free versions as well as in 12 mg and 20 mg nicotine strengths, ensuring a personalised vaping adventure for every user.