Discover The Best in Vape Brands: Ezee's Premium Collection
In the burgeoning world of vaping, selecting the right brand is pivotal to a premium experience. Our collection boasts four distinctive brands, each tailored to cater to a diverse clientele, ensuring that every vaper finds their perfect match.
Ezee Go: For the Traditionalist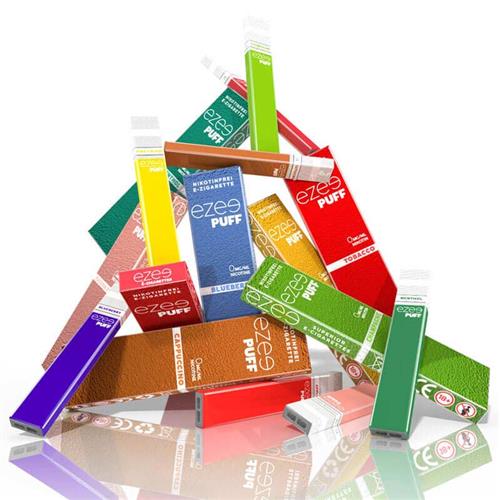 Ezee Go, our disposable vaping device, mirrors the appearance and feel of a conventional cigarette. Engineered specifically for mature smokers, its classic flavours - tobacco and menthol - offer a seamless transition from traditional smoking to vaping. Simplistic and convenient, it's designed for those who crave an uncomplicated vape experience.
Ezee Puff+: A Burst of Youthful Exuberance
Targeting the young and the hip, Ezee Puff+ brings forth a burst of vibrant flavours. As our disposable puff bar variation, it is infused with 8 lively, fruity notes. Whether you're in the mood for the tang of Pink Lemonade or the richness of Cappuccino, Ezee Puff+ caters to every adventurous palate out there.
Recharge, Refill, Rejoice: Ezee & Ezee Pod+
For those who prefer a more sustainable vaping journey, our rechargeable series - Ezee and Ezee Pod+ - are the way to go. Seamlessly replace their filters or pods once exhausted and recharge their batteries when drained. Both these variants uphold the classic flavours of tobacco and menthol, and are tailored to cater both nicotine aficionados and those who prefer a nicotine-free experience.
In addition to delivering top-tier products, we pride ourselves on our unparalleled customer service. Orders placed before 14:00 are dispatched the very same day, ensuring that your vaping needs are met promptly and efficiently.