Welcome to the Ezee's Vape Club: Where Tradition Meets Modernity
Embarking on a vaping journey? Longing for an experience that parallels the authenticity of traditional tobacco cigarettes? The Ezee Vape Club invites you. Our community isn't just about top-notch electric vaping devices; it's about belonging to a group that values the genuine smoking experience.
A Founder's Journey from Smoke to Vape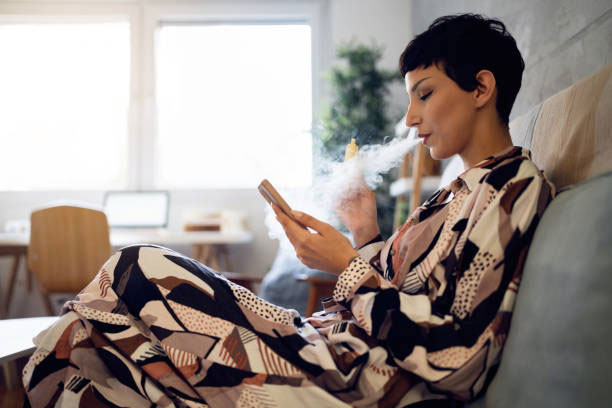 Our inception traces back to a personal journey. As an ex-smoker, I too navigated the maze of transitioning from pungent, harmful tobacco cigarettes to the cleaner, electric alternative. Understanding the challenges and yearnings of traditional smokers, I designed a first-class vaping solution for mature users like myself. It's not just a product; it's a testament to my own transformation.
Classic Flavours, Crafted for the British Palate
The heart of our devices lies in the flavours – Tobacco and Menthol. British smokers, for centuries, have cherished these timeless tastes. We've encapsulated these in our e-cigarettes, ensuring that your vaping session mirrors the depth and richness of real cigarettes. Further, catering to different preferences, we offer our devices in three nicotine strengths: nicotine-free, 12mg, and 20mg.
Versatility for Every Vaper's Need
Every individual's vaping needs are unique, and our range addresses them all. For those who value convenience, the 'Ezee Go' stands out - delivering 400 puffs, equivalent to a pack of regular cigarettes. If sustainability and design are your preference, our rechargeable 'Ezee' offers an elegant, enduring solution. Then there's the 'Ezee Pod+', our cutting-edge pod system. Each pod boasts enough e-liquid to offer 600 puffs, mirroring two packs of cigarettes. This not only ensures lasting satisfaction but also offers commendable cost efficiency.