Explore a Symphony of Vape Flavours with Our Premium Devices
The Art and Science of Vaping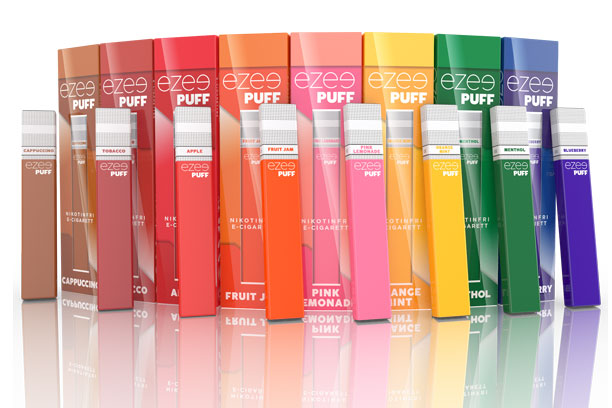 Vaping has taken the UK by storm, offering smokers and enthusiasts a cleaner alternative to traditional cigarettes. At its core, vaping is the act of inhaling and exhaling an aerosol, often mistaken for water vapour, which is produced by a vaping device. Technically, the device heats a liquid — commonly known as e-juice or vape juice — to produce this aerosol. The e-juice can contain varying levels of nicotine or even be nicotine-free.
Introducing Our Flavourful Vaping Devices
Meet our range of devices tailored to every vaper's desire. Our disposable device, Ezee Go, is sleek and resembles a regular cigarette, ideal for those who cherish simplicity. For the enthusiasts seeking a burst of exotic flavours, our Ezee Puff e-shishas are a treat. Delight in eight sumptuous variants: Pink Lemonade, Fruit Jam, Orange Mint, Blueberry, Apple, and Cappuccino. If reusability is what you're after, our Ezee and Ezee Pod+ are perfect. Designed to be straightforward, simply replace the filters when they run dry and recharge the battery once depleted. Both devices come in the classic Tobacco and Menthol vape flavours. Choose from nicotine-free, 12 mg, or 20 mg nicotine strengths to suit your preference.
Why Choose Our Vape Devices
Our commitment goes beyond offering an array of flavours. We're dedicated to ensuring you receive your products promptly. Place your order before 14:00 and we guarantee same-day shipping. Our legacy isn't just built on high-quality products, but also on our exceptional customer service. We pride ourselves on offering swift and effective solutions to all queries, ensuring you have the best vaping experience possible.