Discover the Best Disposable Vape in the UK: The Ezee Range
In a market flooded with countless vaping products, discerning the best disposable vape can be a challenge. But, if you're after top-notch quality combined with value, the Ezee range is precisely what you're looking for.
Convenience at its Finest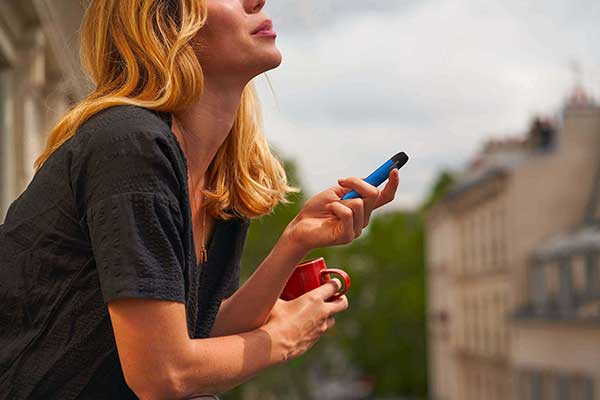 Ezee stands out in the vaping landscape, primarily because of its user-first approach. Every vape comes ready-to-use. Say goodbye to the hassle of filling with potentially messy e-liquids. Just unpack, and you're set to embark on a gratifying vaping journey. Whether you're a beginner or a seasoned vaper, the convenience of our e-cigarettes is unmatched. But it's not just about ease. By eliminating the risk associated with direct e-liquid exposure, we put your safety at the forefront.
Disposable & Rechargeable: Tailored to Your Needs
With Ezee, you have choices. If you're someone who loves the idea of a no-fuss, one-time use vape, our disposable e-cigarette is perfect. Offering a generous 300 puffs, which is roughly equivalent to a pack of traditional cigarettes, it's an economical and fresher alternative to tobacco cigarettes. On the other hand, if you fancy a more lasting solution, our rechargeable version is ideal. Once the battery runs low, simply recharge it, and when the filter's empty, replace it. It's vaping made simple, cost-effective, and satisfying.
Introducing Ezee Puff+: A Flavour Fiesta
Delve into the world of Ezee Puff+, our sensational disposable puff bar offering. With 8 diverse flavours on the menu, it's a flavourful rollercoaster you won't want to get off. From the vibrant and zesty Orange Mint, Pink Lemonade, and Fruit Jam to the rich notes of Cappuccino, Blueberry, and Apple — there's a taste for every preference. And for those who yearn for the traditional, our Tobacco and Menthol options hit the spot, blending familiarity with exceptional quality.
This content emphasizes the distinctive attributes of the Ezee range, interweaving the keyword "best disposable vape" for optimal SEO optimisation while catering to the UK audience.