Experience Premium Vaping with Ezee-e's Ecig Range
For those in search of top-tier vaping experiences, look no further than www.ezee-e.co.uk. We are proud to present a range of ecigs that embodies both innovation and quality, promising to elevate every user's vaping journey. We understand the subtle intricacies of vaping and, as such, have put immense effort into developing vaping devices that are not just products, but an experience.
A Commitment to Quality and Innovation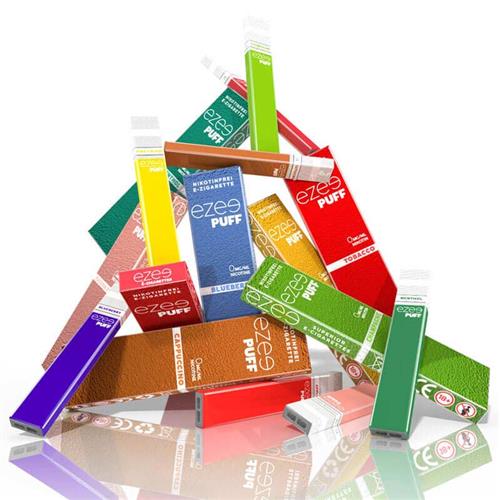 At Ezee-e, we are committed to more than just selling vaping devices. We thrive on being pioneers in the industry, ensuring that every ecig we put on our virtual shelves is a testament to innovation and excellence. With relentless research and development, we ensure that our electronic cigarettes stand ahead of the competition, both in design and functionality.
Funky, Durable and Designed for You
Why settle for the mundane when you can have funky? Our ecigs are designed with a dash of flair, ensuring that you don't just get a vaping device, but a style statement. Beyond the aesthetics, our electronic cigarettes promise longevity. Made with precision and premium materials, every Ezee-e ecig is built to last, offering consistent performance throughout its lifespan.
Flavours, Choice and Unmatched Customer Service
We know that vapers have diverse preferences, and we cater to them all. Whether you prefer the classic touch of tobacco or the refreshing burst of menthol, we have you covered. Our ecigs come with or without nicotine, giving you the freedom to choose. And it's not just our products that make customers return. We pride ourselves on providing unparalleled customer service, ensuring that every query, concern, or feedback is addressed promptly and professionally.
When it comes to vaping, don't compromise. Choose Ezee-e's ecigs for an unmatched experience.