Ezee Puff+: A Premium Puff Bar Experience
When it comes to vaping devices, it's essential to find a product that suits your personal preferences. Our extensive range of puff bars and vaping devices is specifically designed to cater to the diverse tastes and requirements of the vaping community in the United Kingdom. Whether you're a seasoned vaper or just starting out, our collection promises an unparalleled experience.
Discover the Varied Flavours of Ezee Puff+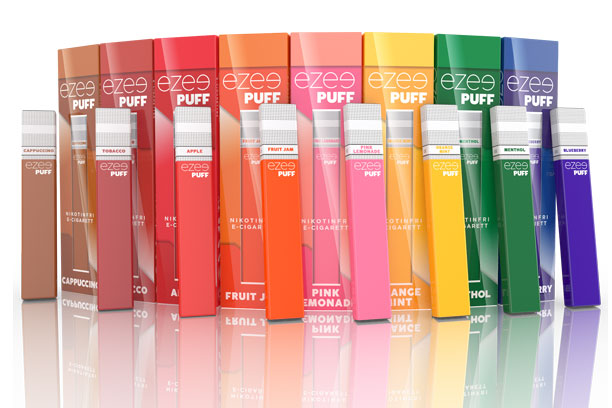 Our flagship range, the Ezee Puff+, offers a modern twist on the traditional disposable vaping device. It comes in an impressive assortment of 8 delectable flavours. From the timeless appeal of classic tobacco and menthol to the playful notes of Pink Lemonade and Fruit Jam, there's an Ezee Puff+ flavour that's perfect for every palate. With each puff bar containing 2 mg of e-liquid, you can get approximately 600 puffs, equivalent to two packs of regular cigarettes. This not only gives you great value for your money but also ensures a prolonged vaping experience.
Choose Your Nicotine Strength with Ezee Puff+
Ezee Puff+ takes into consideration the varied preferences of vapers. That's why we offer our puff bars in different nicotine strengths. For those who prefer a milder experience, we have the nicotine-free version. And for the more seasoned vapers, our 20 mg nicotine variant promises a robust hit with each puff.
Quality Assurance with Every Purchase
When you invest in an Ezee Puff+, you're not just buying a vaping device; you're making a promise to yourself for a premium experience. Our confidence in the quality of Ezee Puff+ is unwavering, which is why we offer a "full satisfaction or money-back guarantee". Should you have any questions or need guidance on our puff bars and vaping devices, our friendly customer service team is always at hand to assist you.