Ezee's Rechargeable Disposable Vape Line-Up
Within the expansive world of vaping, the need for reliable and quality-focused products is paramount. Our Ezee lineup, with its state-of-the-art designs and safety measures, guarantees not only a seamless vaping experience but also the peace of mind that every vaper seeks.
Uncompromised Safety and Quality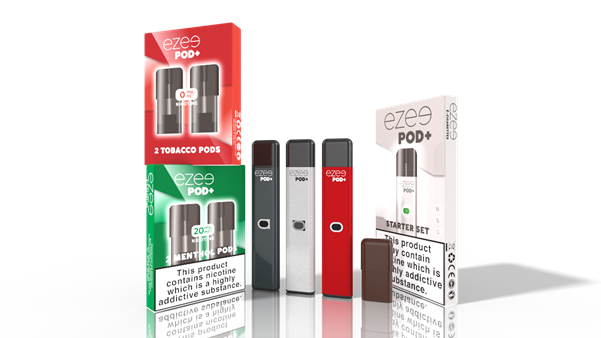 In the ever-evolving landscape of e-cigarettes, our primary commitment remains unchanged: safety and quality. Both our versions, Ezee and Ezee Pod+, come with a pioneering child safety feature. This ensures that the vape remains as a tool for adult leisure and doesn't fall into unintended hands. Moreover, their construction and delivery promise a high-quality vaping experience every time.
Immediate Vaping: No Mess, No Fuss
Forget the inconvenience of messy e-liquid refills or concerns over skin exposure. Our rechargeable disposable vape sets are all about convenience and safety. Once you have your Ezee, it's as straightforward as unpack, use, and recharge. With the option to easily change the filter or pod when it's empty, your vaping experience remains consistent and enjoyable.
Flavours, Strengths & Puff Count: Designed for Every Vaper
Choices matter in vaping. Catering to diverse preferences, we offer our products in two classic flavours: Tobacco and Menthol. Whether you prefer no nicotine or wish for a stronger hit, choose from 0, 12, or 20 mg strengths. The Ezee is meticulously crafted to emulate a traditional cigarette, giving you approximately 300 puffs with its 1 mg e-liquid filter. On the other hand, our Ezee Pod+ is designed for longevity, holding 2 mg of e-liquid, ensuring up to 600 satisfying puffs per pod.