Elevate Your Vaping Journey with Ezee's Vape Kit Selection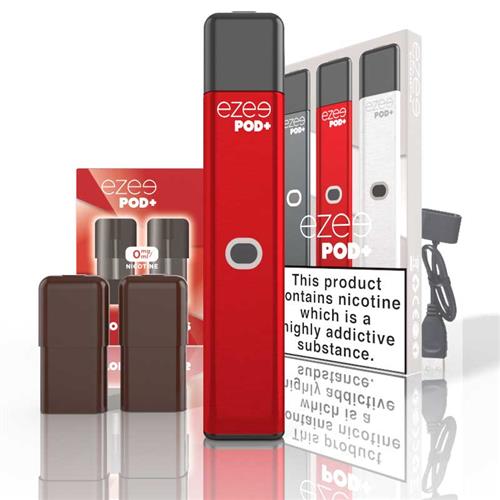 Step into a world of vaping excellence with Ezee. We've carefully designed our vape kits with both novices and enthusiasts in mind, ensuring a seamless transition and a top-notch vaping experience every time. Based in the UK and committed to delivering high quality, our vape kits encapsulate the best of vaping technology, combined with unparalleled ease of use and safety standards.
Ezee E-Cigarette: Authenticity Meets Modern Design
Our e-cigarette vape kit, aptly named Ezee, mirrors the look and feel of an ordinary cigarette. Yet, it promises so much more. Each filter is crafted to offer around 300 puffs, the equivalent of nearly a full pack of traditional cigarettes. Whether you're nostalgic for the cigarette aesthetics or seeking a smoother transition to vaping, the Ezee e-cigarette system is your ideal companion.
Ezee Pod+ System: Exclusivity in Every Puff
For those looking for a more contemporary vaping experience, the Ezee Pod+ is a game-changer. Exclusively designed, this starter set encapsulates luxury and functionality. Delivering approximately 600 puffs per pod, it offers the equivalent of 1 1/2 packs of regular cigarettes, ensuring you're covered for longer periods. It's not just a vape kit; it's a statement.
Safety, Convenience and Customisation
With the modern vaper in mind, both our vape kits come equipped with state-of-the-art child safety features. They are ready-to-use right out of the box, eliminating the hassle and potential risks of handling e-liquid. Choose between disposable or rechargeable options, with the latter easily recharged and ready for a filter change when depleted. Customize your experience with two classic flavours, tobacco and menthol, and select your nicotine strength from 0, 12, or 20 mg.
Join the future of vaping with Ezee's impeccable range of vape kits.